PROJECTS
VENIS - Virtual Enterprises by Networked Interoperability Services, (2011-2015), EU 7FP project: FP7-284984

Focus was on:
ISU interoperability over email and web
Semantic and full text search within email and documents shared
EUSAS - European Urban Simulation for Asymmetric Scenarios, (2010-2013), EDA (European Defense Agency): A-0938-RT-GC

Focus was on:
Mission analysis and training capabilities in a virtual environment with high level of fidelity (taking into account physical, emotional, social, cultural, environmental aspects) and a large variety of behaviours modelled
Automatic learning to ease human behaviour modelling digitisation into applications and adaptation of existing models
Evaluation and optimization of rules of engagement and military procedures
Verification, validation and accreditation of human behaviour models through qualitative and quantitative evaluation
ADMIRE - Advanced Data Mining and Integration Research for Europe, (2008-2011), EU 7FP project: FP7-215024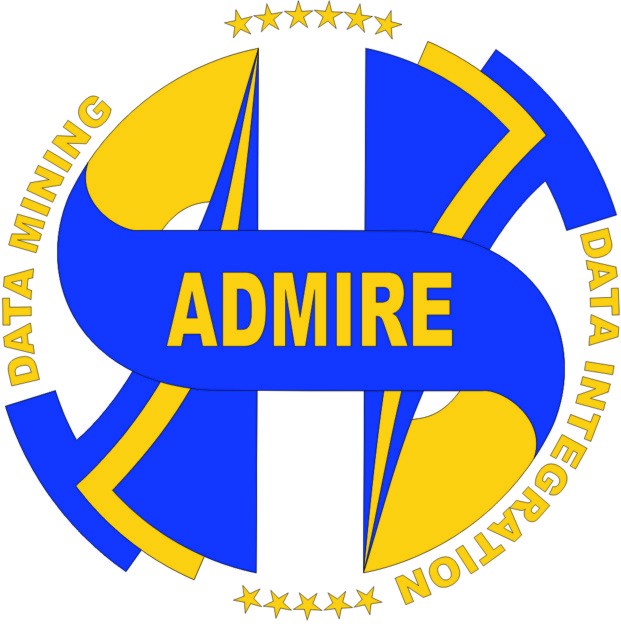 Focus was on:
Accelerate access to and increase the benefits from data exploitation
Deliver consistent and easy to use technology for extracting information and knowledge
Cope with complexity, distribution, change and heterogeneity of services, data, and processes, through abstract view of data mining and integration
Provide power to users and developers of data mining and integration processes
Commius - Community-based Interoperability Utility for SMEs, (2008-2010) EU 7FP RTD project: FP7-213876

Focus was on:
ISU interoperability over email communication
intelligent email processing
System, Semantic and Process Interoperability
Zero-cost of entry into interoperability
IISAS is developing Acoma tool to support information integration and interoperability above email communication within any email client.
AIIA - Adaptive Interoperability Framework for Private and Public Sector, (2008-2010) Slovak National Project: APVV-0216-07

Focus was on:
Information extraction of objects contained in the emails, such as people, companies, phone numbers, addresses, products, documents and so on
Extraction and analysis of social networks hidden in email archives, which can be used to detect relationships between objects contained in emails, such as relationships between companies and products, people and companies or contact details and people/organizations. At the same time, these networks can be used for better search in the email archives.
Enriching email messages with the information related to the tasks implied by the messages, such as displaying addresses on a map, automatically processing the transaction, finding information about the company or person and others.
IISAS is developing Acoma tool to support information integration and interoperability above email communication within any email client.
IISAS is developing Ontea pattern based annotation platform
VEGA No. 2/7098/27: Intelligent Technologies for Knowledge based Organizations

Focus was on:
Information Processing in Enterprises and Organizations
Knowledge Management
Processing of E-mail communication
SEMCO-WS: Semantic composition of Web and Grid Services, (02/2007-12/2009) Slovak National Project: APVV-0391-06
Focus was on:
Service Discovery and Composition
Web Service Semantic Annotation
Collaboration by knowledge sharing
KWf-Grid - Knowledge-based Workflow System for Grid Applications, (2004-2006) EU 6FP RTD project FP6-511385

Focus was on:
Knowledge, Semantic Web
Semantic based Workflow Composition
Web Services and Grid Services
NAZOU - Tools for Acquisition, Organization and Maintenance of Knowledge in an Environment of Heterogeneous Information Resources, (2004-2007) Slovak National Project SPVV 1025/04

Focus was on:
Knowledge, Semantic Web
Information Retrieval, Indexing, Search Engine
Relevance, Semantic Annotation, Presentation
RAPORT - Research and development of a knowledge based system to support workflow management in organizations with administrative processes, (2005-2007) Slovak National Project APVT-51-024604

Focus was on:
Knowledge Management
Email Annotation, Knowledge Presentation
Pellucid - A New Platform for Organisationally Mobile Public Employees - (2002-2004) EU 5FP RTD project IST-2001-34519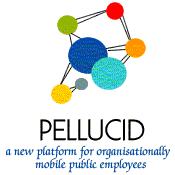 Focus was on:
Knowledge Mangement, Experience Management
Recomendation System
Agent-based System
Workflow Mangement Systems and Knowlegde Support
Member of AgentLink II

Participation in AgentCities